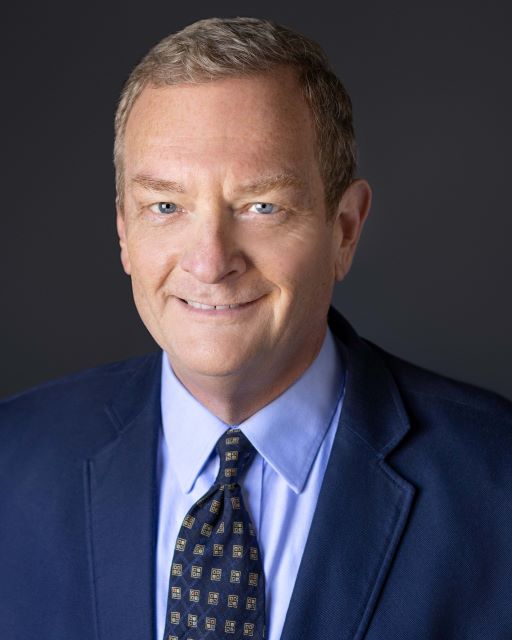 Tenor Mark Johnson is a life-long musician and actor with 30-plus years experience on stage and in the teaching studio, with performances in theater, orchestra concerts, music theater, opera and television.
In June, 2023, Mark worked in LA appearing in a nationally-distributed commercial for SUPERCUTS hair salon. He also filmed several episodes of the Judge Mablean Show (release TBD), and will appear this fall on two episodes of American Skyjacker, a video docu-series on DB Cooper copycat, Martin McNally's skyjacking (release TBD). He was also a member of the 'Cast of 500' in the filming of Fox Network's A Voice In The Crowd, also slated for release,
Fall 2023.
In 2014, he appeared with OKC Repertory Theater in the first professional Oklahoma theatrical production of John Steinbeck's Grapes of Wrath (Mr. Wainright/Weed Patch Camp Director/Band-Vocals). The production was filmed by OETA for a documentary, Back In Time: Grapes of Wrath, which later won a Regional Emmy in the "Program/Series/Special" category.

  Singer-songwriters who studied voice with Mark have won the "Dove" (Glorious, Paul Baloche) and "Grammy" awards (Bill and Kim Nash for Reba McEntire and Diamond Rio), and have had music placements on TV shows, including Glee and Jane By Design (Jimmy Nash).
In November of 2021, he was heard onstage as part of the Faculty Artists Concert Recital series at the University of Central Oklahoma, as a featured soloist in the "Aye! 35: Road Trips and Relationships" program presented by he and his wife, soprano and Actor's Equity Member, Molly Johnson.
In December 2021, he appeared with the professional choral ensemble, TACTUS, in their annual Christmas Concert, Christmas Mysteries.
For the previous three seasons (2018-20) Mark appeared as King Kaspar in OKC's Painted Sky Opera production of Amahl and the Night Visitors. For her work in this production, Mark's wife, Molly, received "Best Director of a Musical Production" and "Best Direction of a Stream" awards from Broadway World (2021).
Other recent performances include:
iPaul – a web video series re-imagining of Paul the Apostle as a modern-day Vlogger. See on YouTube.
Commercials for Orange Leaf, Allegiance Credit Union, Joe Cooper Ford, the Comanchee Red River Casino and more
Soloist – The National Cathedral, Washington, DC
Choral Conductor: Christmas Open House – The White House
Ongoing member: TACTUS. A professional choral ensemble performing annual concerts located in OKC and conducted by Warren Puffer Jones.
In 2018, and three subsequent seasons, his debut role with OKC's Painted Sky Opera as Kaspar in Amahl and the Night visitors.
When not performing locally, Mark tours as Ben Fowler/Maintenance Man in Greg White's Flipside: The Patti Page Story, having recently completed a 15-state tour, playing to audiences in West Palm Beach, Wilmington, NC and Chicago. In 2022 he will appear again in FLIPSIDE at Poteet Theater in OKC, sponsored by the Broadway Tonight series, Edmond, OK, and on Cape Cod with the Cape Cod Theater in August, 2022.
In April and May of 2016, Mark appeared in The Pollard Theater production of HAIRSPRAY (Wilbur). See promo video
In October 2015, Mark appeared onstage with the Jewel Box Theater in OKC, in the critically-acclaimed production of the 1950s Hitchcock thriller DIAL M FOR MURDER (Inspector Hubbard). Read review.
During the Summer of 2015, he also appeared with both Carpenter Square Theater in OKC as Michael Dillon in GOOD PEOPLE, directed by Ben Hall (read review) and as Arvide Abernathy in the Edmond Summerstock production of GUYS AND DOLLS (directed by Greg White) (read review) in which his singing was described as "…powerful…". He was also a featured actor in multiple TV commercials for Joe Cooper Ford in Edmond and Midwest City, OK (see video).

The City Repertory Theater production of GRAPES OF WRATH (directed by Harry Parker), was also the first professional theatrical production of the Tony-award winning play adaptation ever presented in Oklahoma. Mark's acting as Mr. Wainwright/Weedpatch Camp Director was described as "…a standout performance." (Grapes review). The Oklahoma Educational Television Authority was subsequently awarded the 2014 regional Emmy for their episode Back In Time: The Grapes of Wrath.

Earlier in 2014, Oklahoma City audiences were treated to "…high camp, with energy and great singing…" as Mark appeared onstage in July as "The Duke of Plaza-Toro" in the Cimarron Opera production of The Gondoliers (review). Previously, in March 2014, he appeared as 'Willie Conklin' in the Poteet Theater production of Ragtime, which Newsok.com described as a "…powerful performance…" (Ragtime review). He was subsequently nominated for the Poteet Theater Award for "Best Supporting Actor 2014."

In 2013, he appeared as a member of the summer cast of Oklahoma Shakespeare in the Park's productions of Ring Round the Moon (Romainville – directed by Shawn Churchman) and King Lear (Knight/Doctor – directed by Lance Marsh).
Additional production credits for Mark include his role as Narrator/Talent and Music Director for the 2011 and 2012 productions of the Texas Rose Festival. As a regular in the Contemporary and Commercial Music Industry, he toured nationally for the Oral Roberts and Jimmy Swaggart ministries in Tulsa, Baton Rouge, Nashville and Hollywood.
Teaching Career:

Mark and his wife, soprano Molly Johnson, have operated their private voice teaching studio for many years. Since 2009, younger members of The Studio have accepted $4,619,250 in academic, talent and summer program scholarships. Their students' accomplishments include:
+gifted scholars and industry professionals with earned master's and doctoral degrees.
+performers, music entrepreneurs and singer/songwriters with major national awards (Dove/Grammy).
+performances with national and regional theater companies (New York City Opera, Irving Lyric Stage, Light Opera Oklahoma, MUNY St. Louis, Lyric Theater of Oklahoma, Asheville Lyric Opera, Baton Rouge Opera).
+performances and song placements in the recording and television industry in Nashville and Hollywood (Glee; Jane by Design).
+others are employed nationally and internationally as educators, directors of church music programs and choral or symphonic conductors.
Others have won vocal competitions at all levels (UIL/TAPPS/NATS) and been accepted to nationally-ranked collegiate and university music programs with significant academic and performance scholarship awards: Oklahoma City University (6), New York University (3), the University of Oklahoma (3), Southern Methodist University (3), Ouachita Baptist University (5) Abilene Christian University (4), the University of Mobile (2), the University of Central Oklahoma (2), Texas Tech University and many others, including West Point and The Citadel.
Other Solo Performances:

As an oratorio soloist, Mark has sung with numerous community and arts organizations including the Montreat Bach Festival, the Tulsa Little Symphony Orchestra, Tyler Civic Choral and the Texas Vocal Arts Ensemble, for which he is also Managing Director. His many symphonic, concert and recital appearances include works by Purcell, Bach, Haydn, Mozart, Beethoven, Mendelssohn, Gounod, Rutter, Stainer and others.
Among his favorite operatic stage roles are the evil henchman (Spoletta, Tosca), the conniving lawyer (Don Curzio, Figaro), the protective older brother (Sam, Susanna) and the traveling Magi (Kaspar, Amahl). His focused and flexible lyric tenor voice has been heard in performances with Asheville Lyric Opera, Baton Rouge Opera, Opera East Texas (nee Longview Opera) and the Four Corners Opera.
Education:

Dr. Mark Johnson holds the Bachelors, Masters and Doctoral degrees in Voice Performance from Oral Roberts University, Oklahoma City University and Louisiana State University respectively. His academic accomplishments include awards and research grants from the Pew Charitable Trusts, a publication on Southern Shape-Note Singing titled "Shape Notes in Seattle" in Folklife Journal and a lecture-recital "I, Too, Sing America: The African-American Art Song Tradition in the U.S." presented at the Texoma Regional Conference of the National Association of Teachers of Singing.
Community Service:

Mark Johnson is a FAA-certificated Private Pilot. He has more than 800 hours as Pilot In Command and holds the "high performance" endorsement (rated to fly over 200 HP).

From 1987-2012 Mark Johnson served in both the US Coast Guard Auxiliary and the U.S. Air Force Auxiliary (Civil Air Patrol), first as Skipper and Vessel Operator and later as an FAA Certificated Private Pilot (SEL) and attained the rank of Captain. He was awarded the Distinguished Service Ribbon (Civilian) by the U.S. Coast Guard (Operation Desert Shield/Desert Storm – 1990-91) and earned the Certificate of Merit from NASA as Pilot in Command of Mission Sorties during the Columbia Recovery Mission (2003). From 2001 – 2005 he served as CAP Commander for the Simulated Undergraduate Pilot Training Course, a National Cadet Special Activity for Civil Air Patrol Cadets at Columbus Air Force Base, Columbus, Mississippi.
Presently, Mark is a qualified Mission Pilot for Angel Flight South Central (since 2001), providing General Aviation air transportation to ambulatory cancer patients and others with special needs. He received the AFSC "25 Mission" award in November of 2013; his current mission tally is 49.
He also flies with the Experimental Aircraft Association (EAA) as a qualified Young Eagles Pilot, providing free introductory flights to children ages 8-18. Having flown more than 50 missions since 2018, in 2020 he was recognized as having achieved "Flight Leader" status in the organization.
He is also a member of the Ray Aviation Scholarship Committee and the Sundance Flight Scholarship Committee, providing more than $30,000 in flight training scholarships to area youth in 2022.